Track# 1 : Peace Be Still
From album: Peace Be Still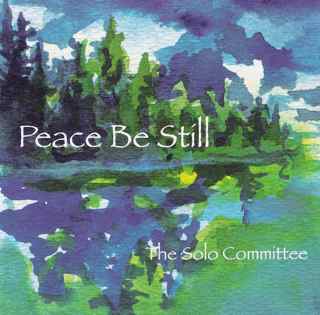 Peace Be Still
Words and music by Susan Mack
Arranged by The Solo Committee
Verse 1
The waters lapped gently upon the seashore.
As nighttime drew near, the crowd went away.
So many had come to be healed and learn more,
For Christ Jesus said, "Follow me, I am the Way."
Chorus
Peace, be still.  Peace, be still.
Peace, peace, be still.
Verse 2
He must have been glad for a place he could rest.
In the back of the boat on a pillow, he slept.
On the way, as they crossed, there arose a tempest
And it raged 'till they feared that away they'd be swept.
Chorus
Verse 3
He slept on as thought he felt utterly safe.
The disciples awoke him, afraid of their fate.
But still unconcerned, Jesus asked, "Where's your faith?"
He rebuked the storm and the calm, it was great.
Chorus
Verse 4
What manner of man is this one that commands,
So that even the winds and the waves obey him?
Oh, this is the man that's the one that God plans,
For God says, "In My likeness I eternally know them."
Chorus
Peace, be still.  Peace, be still.
Be still and know that I am God.
Peace, be still