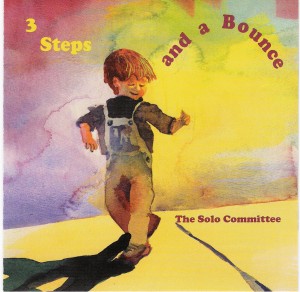 Daniel
Words and music by Susan Mack
Arranged by The Solo Committee
Verse 1
There once was a mighty king-a king named Darius;
A proud man, who wanted his subjects to honor him.
So he set up some men to take care of his kingdom
And Daniel, so pure of heart, was put in charge of them.
Now the men below Daniel, they all became jealous
But could find no mistake to trip him up.
So they made up a rule all must bow to the king
And the king signed this law although it was corrupt.
Chorus
Innocency, is found in me.
Innocency, is found in thee.
Verse 2
Fearless, Daniel still prayed to the one and only God,
Three times a day, but those men, they turned him in.
So the king, in his rage, had him thrown in the lion's den,
For the lions would tear him limb from limb.
I wonder what he thought as the lions growled.
No doubt he turned in trust to God as they snarled.
He triumphed that night over all that he feared,
And in the morning, Daniel's voice the repentant king heard.
Chorus

Bridge
O king, live forever.  I am safe and I am sound.
My God hath sent his angels.  They've shut the lions mouths.
Do not be angry with yourself–no harm is done.
Chorus