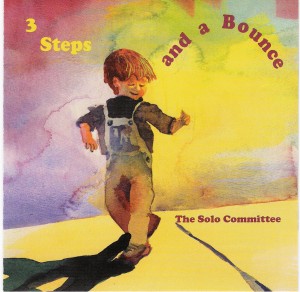 The 5 G's

Words and music by Susan Mack
Arranged by The Solo Committee
Chorus
God, good, guides, guards and governs me,
For I am what God knows Himself to be.
I can never leave God's tender care.
For God is here and everywhere.
Verse 1
God thinks all of His thoughts as good
And so I act just the way I should
For all of my thoughts are good and true
Since God and I are one not two.

Chorus
Verse 2
God guides me each and every day-
Gives me angel thoughts so I know the way.
When I need to know what is right to do
I just turn to God and Mind guides me through.

Chorus
Verse 3
God guards me through the day and night,
So I'm always safe in His healing light.
I can't fall or get hurt since God's everywhere.
I can't be afraid 'cause I feel God's care.

Chorus

Verse 4
God is the law that governs me.
His law is His allness that keeps me free.
As His image and likeness I'm perfect and whole.
God, good, guides, guards and governs all.

Chorus