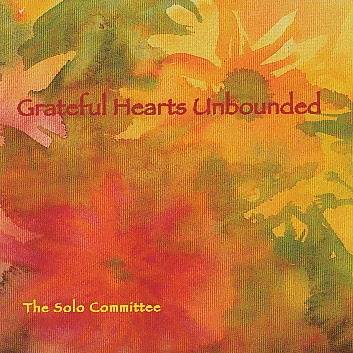 Grateful Hearts Unbounded
(also recorded as Rejoice)

Words and Music by Susan Mack
Arranged by The Solo Committee

Verse 1
He came into their village, ten lepers stood afar.
Cut off from friends and family, unclean, cast out, debarred.
With hope they called to Jesus, with love he turned their way;
His certainty of healing shone out just like a ray.

Chorus
Grateful hearts unbounded, lift your voice in song,
Giving thanks to our Source of good to whom we each belong.
Rejoice!  Rejoice!  Ye people, now rejoice!
Our very being urges us will all our hearts, rejoice!

Verse 2
Go show yourselves to the priest, my friends, he'll say that you are clean.
Apparently, without a word, they went in trust unseen
And as they went, each one of them was cleansed of his disease;
Unclean no more, in pain no more, at last to live life free.

Verse 3
But what then of the one man who came back to give God thanks?
Where were the other nine? Did they not care the same?
Or were there no ungrateful men from where Christ Jesus stood?
The viewpoint of the Christ beholds one man, forever good.ds