Album: His Tender Love and Watchful Care Back to Albums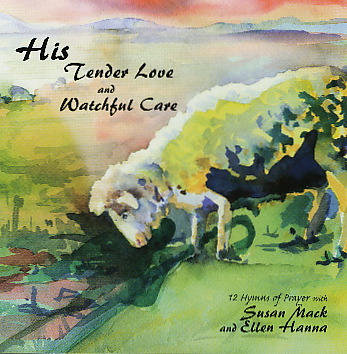 Requests for a recording of hymns in which the words can be clearly heard so that their messages are transparent, have come to us from all corners of the globe. In moments of deepest yearning and spiritual searching, hymns become prayers that align our thoughts with God's tender love, and assurance for His children.
In this spirit, we offer these 12 hymns in simple, prayerful settings of piano and solo voice in hopes that you will feel alone, all-one, with God.
–Susan Mack and Ellen Hanna
This album is out of print.  Some copies may be available at CD Baby.  If not, digital download is always available at CD Baby or Itunes.  Solo Committee albums are also available for listening on Spotify (www.spotify.com).
Buy Album @ CDbaby