Track# 10 : The Lord Shall Reign
From album: Humility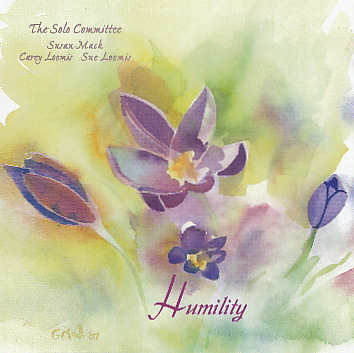 The Lord Shall Reign
Words and music by Susan Mack
Arranged by The Solo Committee
Chorus
The Lord shall reign.
The Lord shall reign everywhere.
The Lord shall reign forever and ever.
Sing ye His praises in prayer.
Verse 1
The Lord is our joy and our song.
The Lord is become our salvation.
Thy kingdom, O Lord, is glorious in power,
Our heavenly habitation.
Chorus
Verse 2
Thou in Thy mercy hast led us forth,
Redeemed us and guided us home,
Home to our holy, abiding All.
No more shall our thoughts ever roam.
Chorus
Bridge
Who is like Thee, O Lord, our God?
Glorious in holiness?
Fearful in praises and wonders wrought,
Radiant in mercies that bless.
Chorus