Track# 12 : We Will All Come
From album: Humility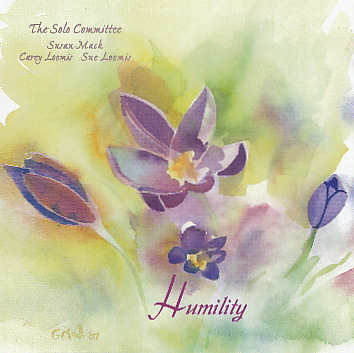 We Will All Come
Words and music by Susan Mack
Arranged by The Solo Committee
Chorus
We will all come in the oneness of faith.
We will all come as a child.
We will all come to the stature of Christ.
We will all come, to be reconciled.
Verse 1
Walk worthy of the vocation that calls to you.
Be long-suffering, humble and meek.
Be patient with others, keep the bond of peace,
For unity is the oneness we seek
Chorus
Verse 2
Unto every one of us is given grace from God,
As the measureless wonder of the gift of Christ.
Some will preach, some will teach, and some will prophesy,
But we'll all be healers in the body of Christ.
Chorus
Bridge
One body, one Spirit, one hope of our calling,
One Lord, one faith, one light from above,
One God and Father of all and through all,
One Life, one Truth, one Mind, one Love.
Chorus