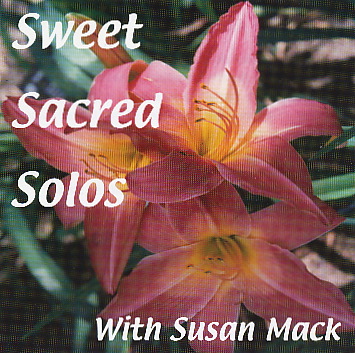 Mercy
Words and music by Susan Mack
Verse 1
They must have heard for their eyes could not see
That the Master had healed throughout all Galilee.
Their cry was more urgent as they pressed to draw near,
These two nameless blind men, reaching out for his care.
Chorus
Mercy, oh mercy!
Thou Son of David, have mercy on me.
Cleanse all my sorrow and sickness and sin.
Oh God, release me from this condemnation.
Verse 2
Somehow they managed to follow him inside,
Came right up to him, but he did no chide.
Then Jesus asked them just one question of trust,
Do you believe that I can really do this?
Chorus
Mercy, oh mercy!
Thou Son of David, have mercy on me.
God's grace of mercy shines to one and to all
No condemnation here, no sinner, no fall.
Verse 3
They answered simply, without hesitation,
Yes, Lord, they both said with expectation.
He touched their eyes as a sign that it was true.
According to you faith be it unto you.
Chorus
Oh, mercy, oh, mercy!
Their eyes were opened. What a joy that they could see.
Could see the Master smiling tenderly at them.
Could know God's love to his children never ends.
Mercy, oh, mercy!
It flows around us like a river to the sea.
As we are merciful God's mercy we see.
I brings our hearts to know eternal harmony.