Track# 6 : My Best Friend
From album: G is for God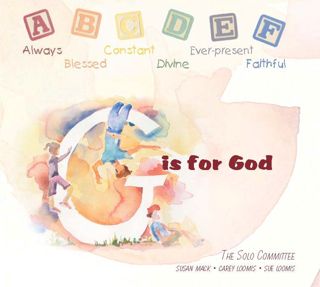 My Best Friend
Words by Carey Loomis, Sue Loomis, Susan Mack
Music by Carey Loomis
Arranged by The Solo Committee
Chorus
Fly me up high, swing me down low.
God is everywhere I go.
Fly me up high, then swing me down
My friend God is always around.
Verse 1
My Father-Mother God is real great.
The thoughts He gives me are always first rate.
He sees me perfect, He sees me good;
So I always do just what I should.
Chorus
Verse 2
And as my Friend, God is the best.
He helps me be a friend to the rest.
I'm never cranky, sad or mean,
Because I know we're all on God's team.
Chorus
Verse 3
And if I fall God catches me,
He hugs me close and tenderly,
I'm really glad I know God is here.
I run and play each day without fear
Chorus