Track# 3 : Omni, Omni
From album: G is for God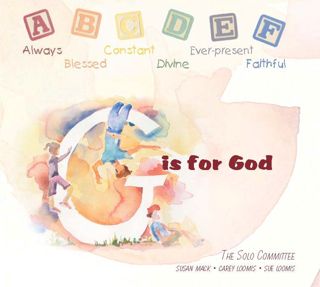 Omni, Omni
Words and Music by Susan Mack
Arranged by The Solo Committee
Chorus
Omni, omni, omni, all
God has three omnis by which He is called.
Together they heal us of fear and of doubt,
For omni means all and it leaves nothing out.
Verse 1
God is omniscient, all science, all law.
"God's law's in 3 words, 'I Am All.'"
The all-knowing Mind is mine and yours.
When God speaks it's like a lion roars.
Chorus
Verse 2
God's omnipotent, all power, all cause.
Love's strength is here and acts as laws.
There's no other will and no other force
When God acts it's like a big strong horse.
Chorus
Verse 3
God's omnipresent, God's everywhereness,
God's hereness, nearness and thereness;
There is no space that God doesn't fill
And in His presence we all get still.
Chorus