Track# 9 : The 5 W's
From album: G is for God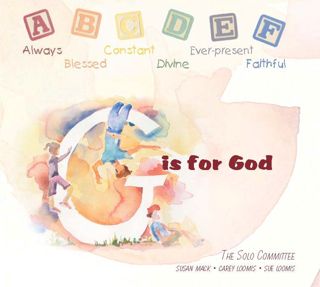 The 5 W's
Words and Music by Susan Mack
Arranged by The Solo Committee
Who am I?  Soul is my identity.
I AM THAT I AM identifies me—
God's self-awareness, the knowing of Mind,
The loving of Love that embraces mankind.
What am I?  I'm the effect of one Cause.
Principle's idea, I'm governed by laws
That are steady and constant like the sun's shining rays.
God's tender control holds me all through my days.
Where am I?  I'm right where I should be
In the infinite One that has always held me.
Wherever I go Mother God is right there
So I'm always wrapped up in Her all-present care.
When am I?  I'm now and always will be,
Since Life eternal has always known me.
When the morning stars sang and they shouted for joy,
I was there, too, in my Father's employ.
Why am I?  Love is the reason I am.
God needs me to be since I'm part of God's plan.
I'm the singing of Soul, the delight of Love's care,
And that's why I am, yes, and who, what, when, where.