Track# 10 : Alleluia
From album: I Am Holding You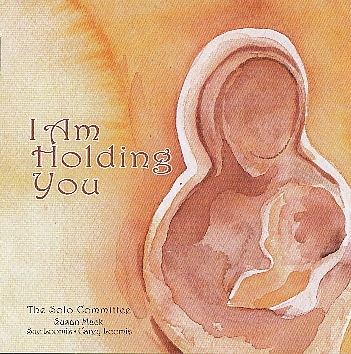 Alleluia
Words and Music by Susan Mack
Edited/Arranged by The Solo Committee
Verse 1
And there appeared another wonder in heaven;
A great red dragon who had seven heads,
And ten horns upon his heads, and seven crowns,
But that old serpent, Satan, was cast out.
Chorus
Alleluia!
Alleluia!
For the Lord God omnipotent reigneth,
He shall reign forever more.
Verse 2
And I heard a loud voice in heaven,
"Now is come salvation and strength,
And the kingdom of our God, and the power of his Christ;
The accuser of our brethren is cast down."
Chorus
Bridge
He was cast out and his angels with him,
Neither was his place found at all in heaven.
Therefore, rejoice and all praise His name.
The kingdoms of this world become the kingdoms of our Lord.
Chorus