Track# 5 : Give Me O Lord
From album: I Am Holding You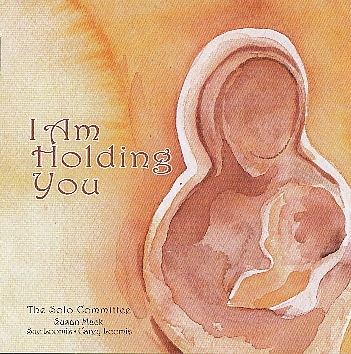 Give Me O Lord
Chorus words and music by Susan Mack
Verse words by James J. Rome
Edited/Arranged by The Solo Committee
Hymn Verse 1
Give me, O Lord, an understanding heart,
That I may learn to know myself in Thee,
To spurn the wrong and choose the better part
And thus from sinful bondage be set free.
Verse 1
I bow my knees to the Father of our Lord,
That he would grant me, according to his riches,
To be strengthened by his Spirit
In the inner man, The Kingdom within.
Hymn Verse 2
Give me, O Lord, a meek and contrite heart,
That I may learn to quell all selfish pride,
Bowing before Thee, see Thee as Thou art
And 'neath Thy sheltering presence safely hide.
Verse 2
That Christ may dwell in my heart by faith;
That I be rooted and grounded in love.
That I comprehend with the saints
The breadth and length, the depth and height.
Hymn Verse 3
Give me, O Lord, a gentle loving heart,
That I may learn to be more tender, kind,
And with Thy healing touch, each wound and smart
With Christly bands of Love and Truth to bind.
Verse 3
And may I know the love of Christ
Which passeth knowledge.
May I be filled with all the fullness,
The fullness of God.
Give me, O Lord, give me an understanding heart.