Track# 1 : I Am Holding You
From album: I Am Holding You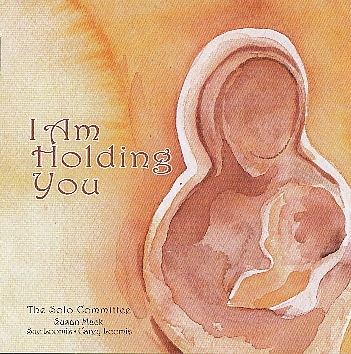 I Am Holding You
Words by Susan Mack
Music by Susan Mack, Carey Loomis
Edited/Arranged by The Solo Committee
Verse 1
Is there a God, a mind besides Me?
There's no other god, none else to see!
I am the first, and I am the last.
I command and creation, creation, stands fast!
Chorus:
I am holding you, I am knowing you.
I am minding you, and causing you.
I am blessing you, and cherishing you,
My own image, expression, reflection so true.
Verse 2
I am in control of all I create.
My works are true. My thoughts are great.
And you are embraced in such infinite care,
No thought goes astray, no moment of fear.
Chorus
Verse 3
My power and strength are a law to each day.
I'm guiding and guarding each step of the way.
No accident, chance, untoward event
Can ever disturb My all good intent.
Chorus
Bridge
I take unto me my great power and I reign.
I govern creation without stress or strain.
I delight in the glory of all that I am—
And you are the joy I'm reflecting as man.
Chorus