Track# 3 : O Sing Unto the Lord
From album: I Am Holding You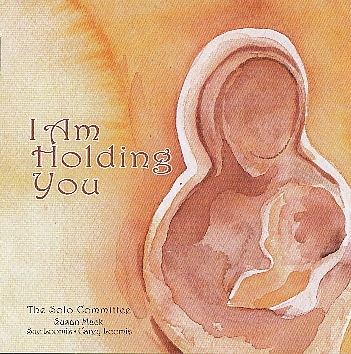 O Sing Unto the Lord
Words and music by Susan Mack
Edited/Arranged by The Solo Committee
Verse 1
Lord, you've been our dwelling place for all generations.
Before the mountains existed or the earth had taken form,
From everlasting you are God.
We abide in the beauty of the Lord.
Chorus:
O sing unto the Lord a new song.
Sing unto the Lord all the earth.
Worship the Lord in the beauty of holiness.
My soul shall be joyful in the Lord.
Verse 2
Almighty God you're like the dawning sun.
From Zion's perfect beauty You shine.
And every detail of the universe
Reflects the glory that is Thine.
Chorus
Bridge
Hear O Lord, O hear my cry.
I will see your face in righteousness.
You have proved my heart and tried my reigns.
I am satisfied to be your likeness.
Chorus