Track# 9 : Fear Not Little Flock
From album: Peace Be Still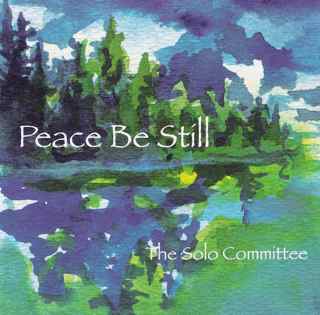 Fear Not, Little Flock
Words and music by Susan Mack
Arranged by The Solo Committee
Chorus
Fear not, little flock!  Fear not, little flock!
It is your Father's good pleasure, since you are His treasure,
To give you the kingdom of heaven without measure.
Fear not, little flock, fear not!
Verse 1
Many publicans and sinners drew near to Jesus,
Longing in their hearts to be cleansed with his compassion,
To know what it means to be truly precious,
To hear the Master's parables of holy redemption.
Chorus
Verse 2
If a man had an hundred sheep and one sent astray,
Would he not leave the ninety nine and search it out that day?
And even more, our God, who can't be less than all,
He never has allowed a single one of us to fall.
Chorus
Verse 3
The kingdom of heaven is like unto a fisherman,
Who gathers in his nets bringing all the fishes in.
He sorts the fishes out, just as Mind precludes wrong thought,
Holding only what is true of man's perfection that God wrought.
Chorus
Verse 4
When a woman puts some leaven in the bread that she bakes,
The leaven goes to work and lifts the lump up into cakes.
So Truth is at work, as understanding in mankind,
Transforming all our thoughts and lifting them to Mind.
Chorus
Fear not little flock!  Fear not little flock!
For the kingdom of heaven is at hand, it is within you.
The gospel of peace, the reign of Soul, it holds forever true.
Fear not little flock, fear not!