Track# 5 : Freely Ye Have Received
From album: Peace Be Still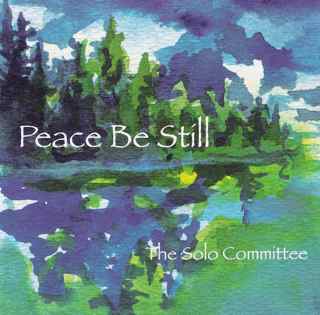 Freely We Have Received
Words and music by Susan Mack
Arranged by The Solo Committee
Verse 1
"Alms for the poor!  Alms for the poor!"
His call it was plaintiff by sure.
That lame man who was laid at the temple gate
Daily shut out of his spiritual estate.
Chorus
In the name and the nature of Christ we come,
As disciples of dominion and peace.
Freely we have received, freely give.
It doesn't take money, it takes grace.
Verse 2
He was used to asking, he had little pride,
So When John and Peter came up by his side,
He naturally asked for an alms from them.
"Look on us!" Peter said to him.
Bridge
Silver and gold have I none,
But such as I have give I thee.
In the name of Jesus Christ of Nazareth,
Rise up and walk with me.
Chorus
Verse 3
Then Peter, with love, reached out his right hand
And lifted him up so he'd stand.
And he leaped up and stood and entered the temple,
Praising God's proof, so pure and simple.
Chorus