Track# 8 : Let Us Walk in the Spirit
From album: Peace Be Still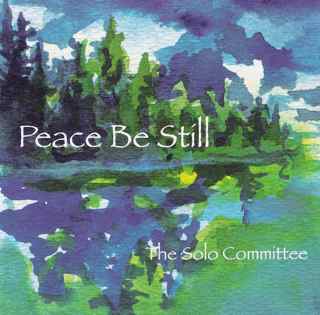 Let Us Walk in the Spirit
Words and music by Susan Mack
Arranged by The Solo Committee
Verse 1
Stand fast in the liberty wherewith Christ hath made us free!
Stand fast in the liberty that embraces you and me!
And be not entangled with the yoke of worldly ways,
For the life that is Spirit can't be touched by earthly phase.
Chorus
If we live in the Spirit, let us walk in the Spirit.
If we live in the Spirit, we must move in Spirit too.
Since we live in the Spirit, we all feel as the Spirit.
Since we are Spirit's knowing, let us know as Spirit too.
Verse 2
For the flesh and the Spirit are at war with one another,
And these are contrary the one to the other.
It feels sometimes we can't do what we would do,
But then stop and feel the Spirit; God is one and can't be two.
Chorus
Verse 3
For the weapons of our warfare are not carnal but of God.
They're the conscious thoughts of Mind that bring us Truth's commanding rod,
Casting down imaginations and the stronghold of all sin,
Bringing every thought to Christ, to the peace of God within.
Chorus