Track# 3 : Neither Hath This Man Sinned
From album: Peace Be Still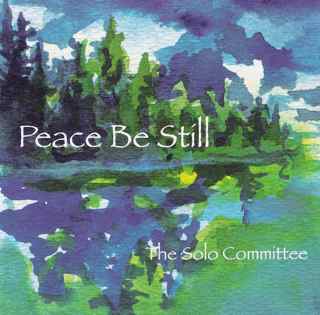 Neither Hath This Man Sinned
Words and music by Susan Mack
Arranged by The Solo Committee
Verse 1
One day while Christ Jesus and his disciples were walking,
They passed by a man who'd been blind from his birth.
The disciples, they asked,"Who's to blame for this problem?
Did the parents or the man sin? Please tell us the truth."
Chorus
Neither hath this man sinned nor his parents.
In fact it is no one's fault or fear.
God is to blame for all His perfection,
And He will show forth that His glory is here.
Verse 2
Jesus said, "I am the light of the world."
He turned then and contemptuously spat on the ground.
Did he show his disdain for the dust as man's source,
Showing he knew that this man was not bound?
Chorus
Verse 3
Then the Master made clay of the spittle.
He put it upon the man's eyes, as said he,
"Go wash in the pool of Siloam," meaning Sent.
So the man did just that, and he washed and could see.
Chorus
Verse 4
How many parents have asked themselves why?
Is it my fault that my child is this way?
So often we question the reason for troubles,
When right there Christ's words are still speaking today.
Chorus