Track# 7 : Remember the Only Begotten Son
From album: Peace Be Still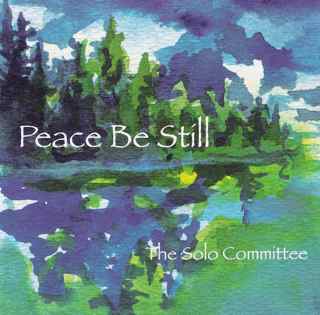 Remember the Only Begotten Son
Words and music by Susan Mack
Arranged by The Solo Committee
Verse 1
A certain man had two sons, and the younger said to him,
"Father, give me my portion," so, he divided unto them.
Now, the son, he gathered up his wealth and he journeyed far away.
He spent it all on women, wine and the evils of his day.
Chorus
Remember the only begotten Son,
The Son of our Mother-Love,
The Christ, the same forever One,
Uplifting thought above.
Verse 2
There arose a famine in that land, and the son began to want.
So, he got a job feeding pigs, but his hunger did still haunt.
And then one day the son awoke, and remembered from where he came.
He vowed to go back home, then, and to face up to his shame.
Chorus
Verse 3
He arose and came to his Father saying, "Your servant I would be."
While his Father saw him yet afar, and ran in love to greet.
The Son in protest said, "I¹ve sinned, I¹m not worthy to be your son."
But the Father clothed with robe and ring, putting shoes on His beloved One.
Chorus
Bridge
Let us eat and be merry,
Bring forth the fatted calf,
For this my son that was dead and alive again,
His portion is whole not half.
Chorus