Track# 2 : Wilt Thou Be Made Whole
From album: Peace Be Still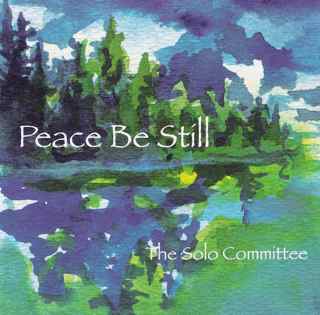 Wilt Thou Be Made Whole?
Words and music by Susan Mack
Arranged by The Solo Committee
Verse 1
Now there was at Jerusalem, by the sheep market,
A pool called Bethesda that had five large porches.
In these lay a multitude of sick and failing folk
Who were waiting to be healed by the water's moving forces.
Chorus
Wilt thou be made whole? Oh wilt thou be free?
It's simply God's pleasure. Oh when will you see?
There's nothing to bind you, nor anything hold you back.
In all of God wholeness, there's nothing you can lack.
Verse 2
A certain man, infirmed, had been there eight and thirty years.
When Jesus saw him lie, he knew he'd been there quite a while.
And yet the Master sensed the man expected something more,
So he questioned him quite bluntly and that startled thought in trial.
Chorus
Verse 3
The man began to protest, his excuses they were many.
"I have no help, so can't be first when troubled water stirs."
But Jesus cut right through these complications with command;
"Rise, take up thy bed and walk", for nothing interferes.
Chorus
Verse 4
That man got up and walked, his wholeness plain for all to see.
Jesus found him in the temple for he'd  one more thing to say.
"You are indeed quite whole now, but remember–sin no more."
Pure thought is where your wholeness lies and there will always stay.
Chorus