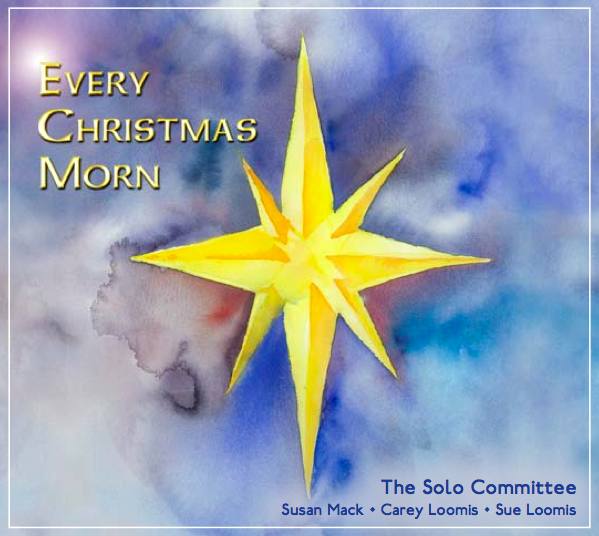 Every Christmas Morn has new songs we have written for Christmas, new songs by our friends, a new setting of Mary Baker Eddy's 'Christmas Morn', interspersed with traditional carols.  Family and friends join us in some of the songs.  We have recorded some instrumentals of old favorite carols that you will know and love, to weave in with the new songs that will uplift and inspire.  We hope you will love the great variety and fresh inspiration. And check out all four panels of the lovely layout and artwork (thanks Ginger and Kristen)
This album is out of print. Digital download is available at the iTunes store or Amazon. Solo Committee albums are also available for listening on Spotify (www.spotify.com) and other streaming services.
Sheet music for many songs is provided for immediate download. If you would like to contribute for the music, please use the Paypal button below. You do not need to have a Paypal account in order to pay, all major credit cards are accepted. The suggested price for sheet music is $5 per song. But pay what is comfortable for you. If you cannot afford to pay now, no problem – enjoy the music. Thanks for your support!
Buy Album @ iTunes